There are some questions that I get asked all the time so I thought it would be useful to put them all up in one place where you can easily find them.
1) What were your symptoms?
This is the number one question I get asked by women. Ovarian cancer is so tricky to detect that everyone wants to know what you should be looking for. I wish I could give you a clear cut answer but I'm afraid my symptoms were just as sneaky as anyone else's. Weight gain, mild bloating, and heartburn.
I was diagnosed about 6 weeks after our wedding. We had gone on our honeymoon to Italy and Greece and did what everyone should do if you travel there – we ate our way through the countries. Pizza, cheese, wine. So needless to say, when we had returned home, I had gained a bit of weight but nothing unusual, maybe a couple of pounds. My husband and I are very athletic so I was certain the weight would come off quickly once we got back to our regular lifestyle of healthy eating and exercising. But that wasn't the case. Over the next couple of weeks, I didn't lose any weight – I actually gained weight.
I also had awful heartburn and had never had heartburn before. Chewing on tums several times a day – something was out of the norm.
Lastly, I had mild bloating. I've experienced bloating all my life – as most women do. This was nothing abnormal. Some mild distension. The symptoms are subtle.
2) What type of cancer did you have? What stage of cancer did you have?
To be honest, I hate answering this question. I had a really rare form of ovarian cancer and a mixed tumor so it's really difficult to put my diagnosis in a box. I understand that people want to compare apples to apples but sometimes cancer can't be put in a box.
The tumor was a mix of a teratoma and a type of germ cell tumor. I received chemotherapy to treat a germ cell tumor.
I was treated as though I had stage 3 cancer, although most of the qualities were like a stage 1. By that I mean, the only real stage 3 like quality I had was some markings on my omentum (a lining on the inside of your abdominal wall). Because of these markings, part of the omentum was removed and I was treated like a stage 3.
3) What type of chemotherapy did you have and how many cycles?
I had 4 cycles of cisplatin and etoposide. This is a modified BEP treatment. BEP stands for three chemo drugs: bleomycin, cisplatin, and platinum therapy (e.g. cisplatin). There is some newer literature available from a researcher in Winnipeg, that looked at women with a similar tumor to me and found that if you leave out the bleomycin, you will still get good outcomes. This was terrific news for me because bleomycin can be damaging to the lungs and since I am athletic (or really for anyone), would have been concerning.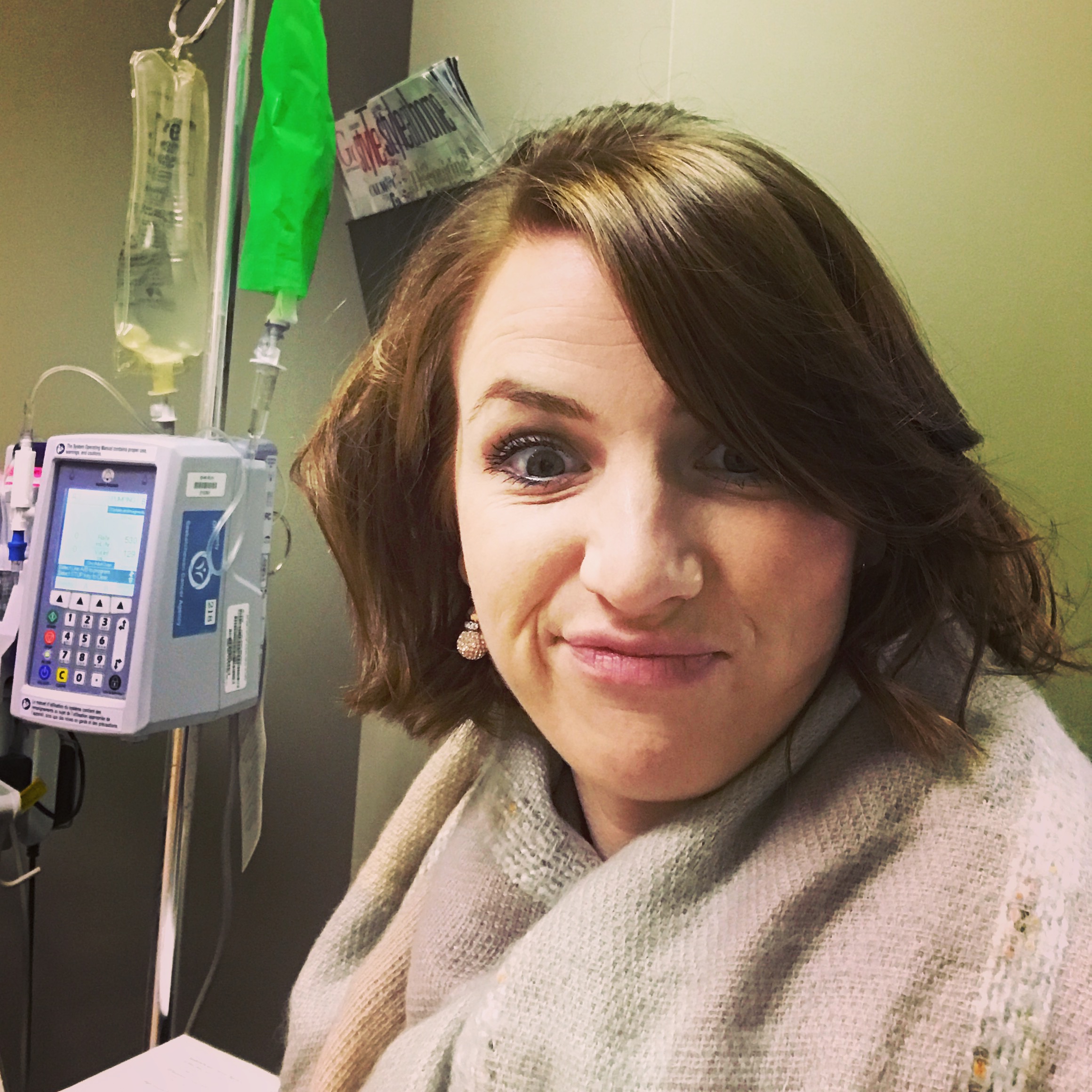 4) Did you get any side effects from your chemotherapy?
I was really worried about nausea. As an oncology pharmacist, I know that cisplatin can be very nauseating. Throughout my life, I have been known to easily vomit, so this was concerning. I faithfully took a lot of preventative medications for nausea and vomiting and thankfully I was almost never nauseated.
I did experience hearing damage and ringing in my ears, hair loss, and extreme fatigue.
The most concerning side effect was the fatigue. It was crippling and really impacted me mentally. It took me awhile to figure out how to cope and how to lessen the fatigue. I collected my thoughts and advice in my Cancer Fatigue Guide.
5) Any advice for someone just diagnosed with cancer?
You must advocate for yourself. You are the only person that truthfully must live with the consequences of what is happening to you. You only have one body, one chance. You must do whatever you can to protect it and protect your future.
This doesn't mean you should be rude or annoying but if something is bothering or nagging at you, you must pursue it.
Be persistent but polite.